If you're planning a bathroom remodel, you might wonder what the most expensive part of the process will be. The answer may surprise you; it's not the tile, the sink, or the tub. Labor is the most expensive part of any bathroom remodel.
On average, homeowners spend between $5,000 and $10,000 to remodel a small bathroom and between $8,000 and $20,000 to remodel a large bathroom. However, roughly half of that cost is for labor. To save money on your remodel, you'll need to find ways to cut labor costs.
Fortunately, you can do a few things to cut down on labor costs without sacrificing quality or style. Here are a few tips:
10 Ways to Save Money on Your Bathroom Remodel
1. Do some of the work yourself
Doing a bathroom remodel yourself can cut down on labor costs. If you're handy and have the time, then remodeling your bathroom on your own will significantly impact the amount of money you spend. You can save hundreds or even thousands of dollars by painting, installing light fixtures, and doing other small tasks yourself.
However, there's still a risk that you might get too hands-on and accidentally damage the bathroom or make it look worse than it should because of your lack of skill before you take on too much work. So be sure to consult with your contractor to ensure it's something you can do, as some tasks are better left to the professionals.
2. Saving on paint costs
If you're planning a bathroom remodel and looking to save money on paint costs, consider using a solid color for your paint rather than a patterned or decorative one. Solid colors can be purchased for less and used as a distinct feature in the room. If you like the look of patterned or decorative paint, consider doing something more subtle with it. For example, you could use a more muted shade of blue or green on your walls and pick out bolder hues for accent pieces such as shower curtains and towels.
3. Saving on plumbing costs
If you're planning a bathroom remodel and want to save money on plumbing costs, consider using existing plumbing, such as drains and toilets. Most contractors can install the necessary fixtures for your projects, such as tubs and sinks. However, by substituting existing plumbing for new with the help of a contractor, you can potentially save up to 30% or more on your overall project cost.
Also, keep your fixtures in the same place so you can keep the same layout and avoid expensive plumbing costs. For example, if you move your toilet from one wall to the other to provide additional space in the room, there may be a need for extensive plumbing work or a new sewage line.
4. Bathtubs
Consider choosing a standard bathtub rather than a whirlpool if you want to save money. This will help reduce the overall cost of your tub, which is one of the most important features in your bathroom. It would be best if you also avoided steel and stone tubs, which are more expensive than acrylic and other materials.
If you decide to remodel your bathroom and don't have an existing tub or want a new one built from scratch, look into a lightweight fiberglass tub material that is durable and easy to clean. This will decrease cleaning time and the cost of maintaining your bathroom.
5. Choose time-saving materials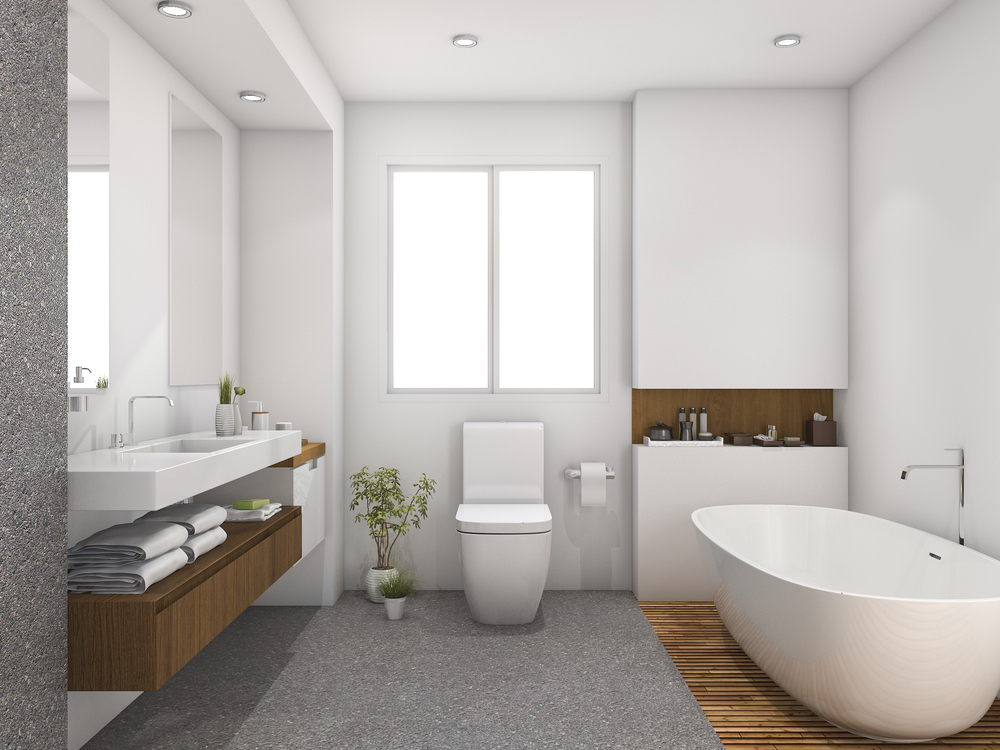 If you're running short on time or need to save money, consider choosing materials that will save you time and labor, such as pre-fabricated toilets, shower systems, and other similar products. The money you'll save on these materials can be used elsewhere in the remodel. For example, opt for large sheets of tile instead rather than having your contractor install individual tiles on your floor or shower. These can be installed much faster and ultimately cost you fewer labor fees.
6. Reuse what you can
If your bathroom doesn't need a complete gut job and you're happy with your existing layout, consider reusing what you already have. This could include anything from your existing tub and toilet to your light fixtures and medicine cabinet. Not only will this save you money—but it'll also help reduce waste and keep your old belongings out of the landfill.
For example, you might want to reuse the towel rings and handles on your existing tub with new fixtures and your toilet lid with a new tank rather than tossing it all out. This will help you save money on material costs because you won't have to buy new materials for that area. You may also avoid some of the wait time associated with purchasing new materials from stores or online. You can also reuse large items such as sinks and cabinets.
7. Shop around
When you're buying material for your remodel, shop around to get the best price. Negotiating a lower price will save you money on materials, but be sure to find a reputable contractor with the right experience and who is ready to do the job properly. If you need an estimate, contact local contractors and ask them how much they charge to remodel your bathroom; then, compare their prices with those of other contractors.
8. Make use of coupons
You can save money by taking advantage of your contractor's coupons. For example, suppose you are planning to use salvaged materials for your project. In that case, you may get tons of free or discounted material from businesses that buy old materials and sell them back to the public. You can also check with local retailers for additional discounts on materials before shopping around for the best price.
9. Saving on tile costs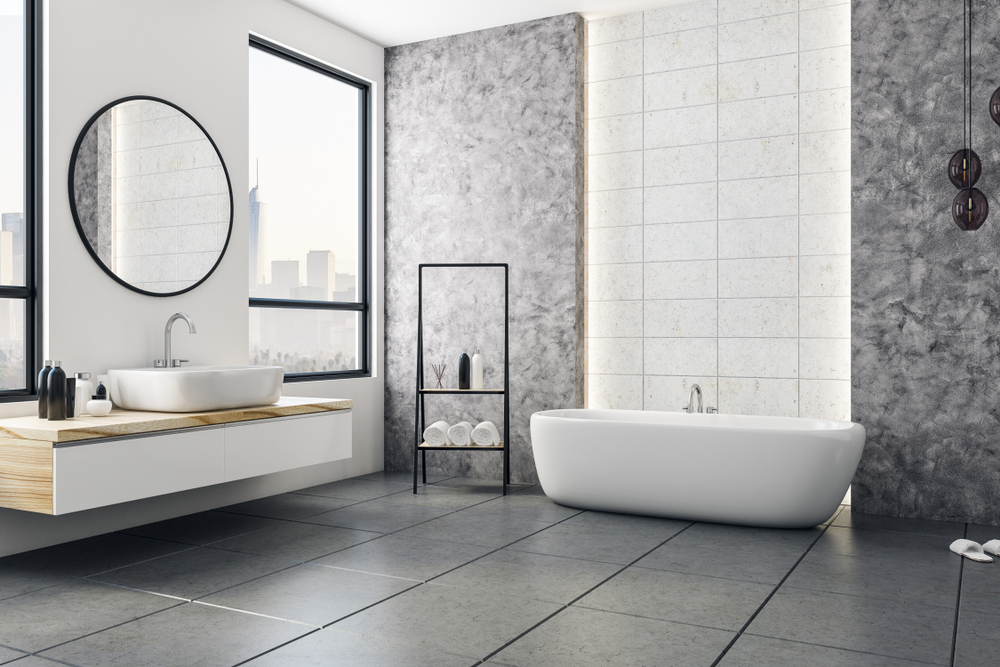 If you're planning a bathroom remodel and looking to save money on tile costs, avoid eye-catching tiles and choose simple, inexpensive tiles such as subway tile or ceramic.
You can also save on tile by shopping locally. For example, explore stores and local builders' warehouses to find a few extra deals.
10. Sinks
Choose an inexpensive sink for your remodel rather than an expensive one. You can soften their impact on your budget by pairing them with complimentary accessories such as a unique mirror or photos of your family. Don't choose an expensive tile because it will ultimately draw attention to the sink and make it stand out more.
Final Thought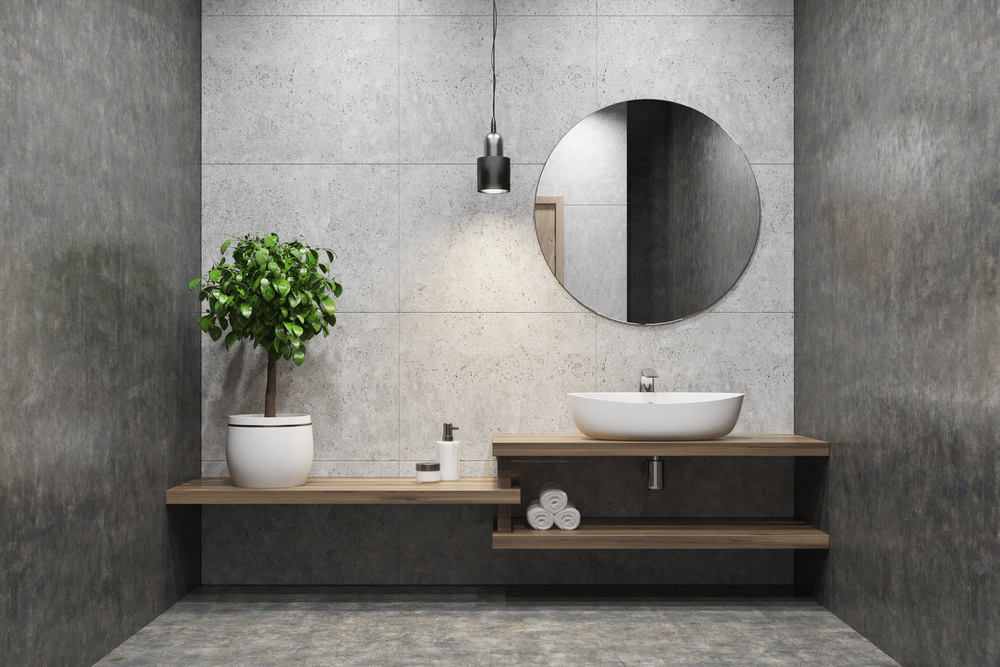 When planning a bathroom remodel, it is important to remember that labor and materials can quickly add up. Understanding the cost of bathroom remodels can ensure that your project stays on budget. Keeping the above tips in mind can help you save plenty of money on your bathroom's new look while still achieving the results you want
If you have any questions or need help getting started, don't hesitate to contact us at (941) 248-0301. We would be happy to assist you in creating the perfect bathroom for your home.